South East China Sea; A Perfect Crisis for the International Crisis Group
14 August 2012
29,011 views
One Comment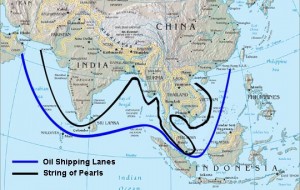 by Christopher Black, James Henry Fetzer, Alex Mezyaev, Christof Lehmann.
A geo-political analysis of the background for the developments in the South-China Sea, the region, and suggested developments towards regional security and stability.
Christopher Black., James Henry Fetzer, Alex Mezyaev, Christof Lehmann. Subsequent to the dissolution of the USSR, the peaceful transition of Hong Kong from British to Chinese sovereignty and the subsequent opening of the Chinese market for Western investors, a superficial analysis may lead to the conclusion that the international community has missed the chance to establish a geo-political climate that could have facilitated the peaceful coexistence of sovereign nations.
However, on closer inspection, it is evident that it is a fallacy to speak in terms of a missed chance. The chance for peaceful coexistence between China, the USA, and to a lesser degree the E.U., has in fact never been given a real chance.
It is also a fallacy to conclude that this chance depended on a left/right paradigm in US and Western politics. From neo-conservative think tanks like the Project for a New American Century (PNAC) i , to left or liberal organizations like those funded by the multi-billionaire George Soros, which include Human Rights Watch and the International Crisis Group ii, to global strategists like Zbigniev Brzezinskiiii, national security adviser for multiple US-Administrations, whose declared goal is to engage both Russia and subsequently China in a military confrontation iv, the operand question is not whether a left/right paradigm determines the overall direction of US foreign policy but rather how the left/right paradigm manifests in strategic nuances in overall US foreign policy which has a clear propensity towards a Pax Americana and American, global, full spectrum dominance.